A concerning spike in kidnappings in South Africa has become a troubling reality in a nation celebrated for its diversity and historical significance. Notably, the victims of these abductions often include prominent and influential figures, sparking apprehension about the prevailing law and order in the country.
This alarming trend not only threatens the safety and security of high-profile individuals but also raises concerns about the overall state of law and order in the country.
One such case that sent shockwaves across the nation involved the South African Transport Minister, Sindisiwe Chikunga, and her bodyguards. They were robbed at gunpoint on Monday, as reported by the South African Police Service. This incident, along with others, underscores the urgency of addressing the issue of high-profile kidnappings in South Africa.
A Dream Honeymoon Turned Nightmare
In November 2010, Shrien Dewani and his newlywed wife, Anni Dewani, from the United Kingdom, embarked on what was supposed to be a dream honeymoon in Cape Town, South Africa. However, their journey took a devastating turn. The couple became victims of a carjacking and kidnapping.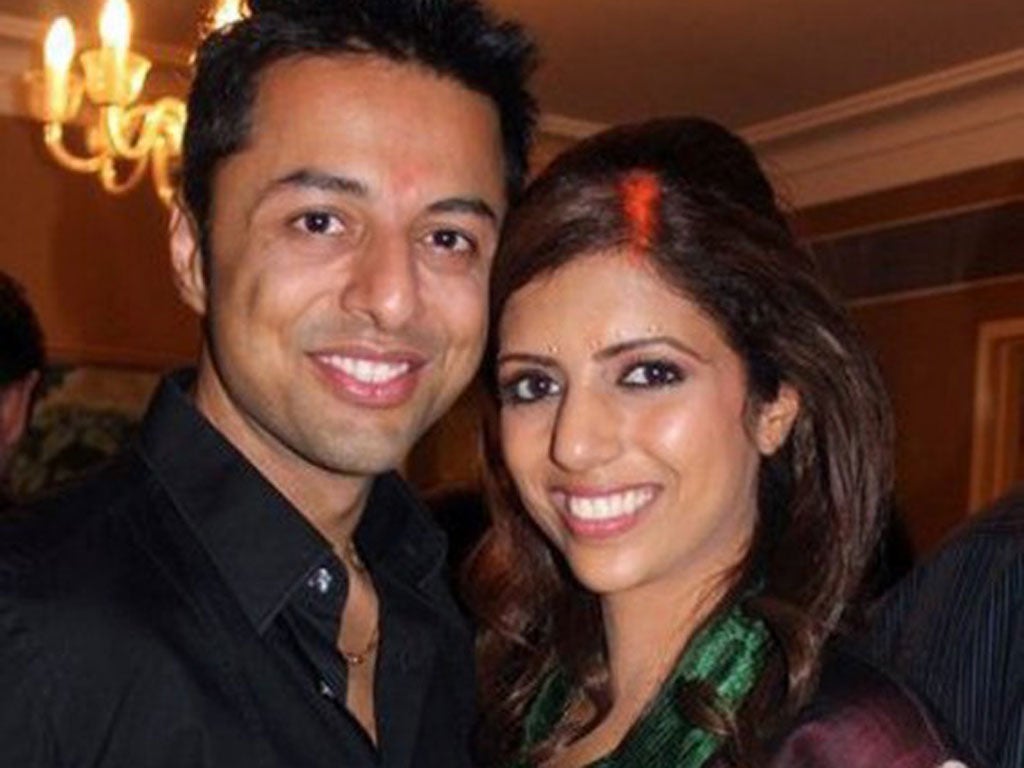 As Shrien and Anni Dewani ventured into the vibrant streets of Cape Town, little did they know that their lives would be forever changed. On the night of November 13, 2010, while driving through the Gugulethu township, their vehicle was ambushed by assailants. The carjacking quickly escalated into a traumatic kidnapping. The abductors separated the couple, taking Anni hostage and leaving Shrien behind, unharmed but profoundly shaken by the sudden turn of events.
The kidnapping of Anni Dewani led to an intense investigation by South African authorities. Tragically, her body was found abandoned in the township of Khayelitsha the following day. Anni had been tragically murdered, and the circumstances surrounding her death sparked a global outcry. Her murder not only deeply affected her family but also raised significant questions about safety and security for tourists and prominent figures in South Africa.
Shrien Dewani, who had been released by the kidnappers, was left to grapple with the loss of his beloved wife and the traumatic events he had endured. The investigation into the murder and kidnapping ultimately resulted in legal proceedings, bringing those involved in the crime to trial. The case garnered extensive media attention and underscored the complexities of the South African justice system when handling high-profile and emotionally charged cases.
Cape Town's Abduction Mystery: The Zephany Nurse Case
Another well-known kidnapping case in South Africa is the 2013 abduction of baby Zephany.
Zephany Nurse was kidnapped from a Cape Town hospital shortly after her birth in 1997, she was raised by her kidnapper, who posed as her biological mother for many years.
In 2013, it was discovered that Zephany had been kidnapped as a baby, leading to a highly publicized legal case and emotional reunification with her biological family.
The case shed light on the issue of child abductions in South Africa and the challenges of reuniting families in such circumstances.
Johannesburg Businessman Yasin Bhiku Abduction
The businessman Yasin Bhiku was forcibly seized in the vicinity of his Johannesburg home shortly after returning from a visit to the mosque.
The widely circulated CCTV footage, which garnered attention on social media, captures Mr. Bhiku, donned in a blue T-shirt and black trousers, engaged in a casual conversation with a friend.
Suddenly, two individuals emerge from a parked vehicle across the street. Initially, they approach nonchalantly, but their demeanor changes abruptly as Mr. Bhiku becomes aware of the impending danger and makes an attempt to escape.
Under the menacing threat of firearms, he was overpowered and compelled into the waiting vehicle. Fortunately, the swift response of law enforcement led to the businessman's safe rescue, sparing him from harm.
The Sheldean Abduction and Tragic Discovery
Another notable kidnapping case in South Africa is the 2008 abduction of 8-year-old Sheldean Human.
Sheldean was abducted while playing near her home in Pretoria. Her disappearance sparked a nationwide search and extensive media coverage.
Sadly, her lifeless body was discovered two years later in a shallow grave, and the case remained unsolved until 2013 when a suspect was arrested and later convicted for her abduction and murder.
This case highlighted the importance of ongoing efforts to solve cold cases and bring closure to grieving families.
The Leigh Matthews Kidnapping Tragedy
One more prominent kidnapping case in South Africa is the 2002 abduction of Leigh Matthews.
Leigh Matthews, a 21-year-old student, was kidnapped while returning to her Johannesburg home. Her captors demanded a ransom, which her family paid, but tragically, she was never released.
Her body was found several months later, and the case drew significant attention and raised concerns about the safety of young adults in South Africa.
10 kidnappings per 100,000 people
Police Minister Bheki Cele unveiled a stark reality in late 2021, reporting a staggering 2,605 cases of kidnapping in South Africa over just three months. Alarming statistics reveal that over the past decade, the incidence of kidnapping has more than doubled, with a prevalence of 10 kidnappings per 100,000 people, a distressing record according to the Institute for Security Studies, a South African think-tank.
This disconcerting surge in kidnappings has led to victims enduring harrowing ordeals, ranging from ransom demands to the plundering of bank accounts and even sexual assault. Unfortunately, some victims did not survive, though the frequency of such tragic outcomes remains unclear.
In response, law enforcement established a specialized kidnapping task force, amalgamating intelligence gathering and tactical response strategies to combat these heinous crimes.